UK Sky Viewers to See Preview Clips of Half-Blood Prince This Month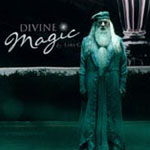 Jun 02, 2009
A follow today to what TLC reported on last month involving Harry Potter and the Half-Blood Prince marketing in the UK for SKY TV users. In the UK, SKY TV users will be able to use the green buttons on their remotes to access new promotional material from Warner Brothers and see "longer-form content into their Sky Guide or to record it via their Sky+ box." According to the update today:
"A Warner Bros push, developed by PHD, will premiere preview clips and
behind-the-scenes content from the studio's summer release, Harry
Potter and the Half Blood Prince. The week-long activity will break on
22 June." Anyone who can capture these spots and clips, please send them to [email protected] and we will be happy to post them!