Happy Birthday, Jason Isaacs!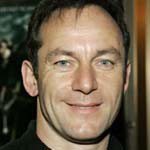 Jun 06, 2009
Posted by SueTLC
It would be easy on this day to write well-deserved glowing tributes, poems full of swooning and adoration, or joyful words on how wonderful a certain actor might be. Instead, let us simply say:
From all of us here at TLC, HAPPY BIRTHDAY JASON ISAACS!