Matt Lewis On Missing the St. Mungo Scene and More as Neville Longbottom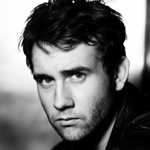 Jul 01, 2009
Actor Matt Lewis is the subject of the latest article from the LA Time Hero Complex blog series counting down until the release of Harry Potter and the Half-Blood Prince. In this new interview, Matt speaks about his role as the beloved Neville Longbottom, in particular regarding a scene that had fans lamenting when it was cut from Order of the Phoenix, that being the emotional visit with Neville and his parents at St. Mungo. Quotage:
JP: Back to acting then … Was there anything you didn't get to do as Neville?
ML: There was some stuff that we got to do that was
cut out, which is always a shame. Remember in the "Order of the
Phoenix," the big battle at the end in the Ministry of Magic? We shot
a lot that wasn't included in the film. The room with the brains in it
I was kind of looking forward to seeing … The one scene in particular
that I really wanted to do as an actor was the St. Mungo's Hospital
scene where we see Neville's parents for the first time. It was just
something that I thought was really important to the character cause it
showed a really soft side to him. His parents were there and they
didn't recognize him and there was that lovely bit where they give him
the sweet … I remember when I was reading it in the book and it was
tear-jerking and really, really endearing. I just thought in that one
scene it really showed what Neville was all about. How he's got all
this heart, and even though the doctors are saying that they don't know
who you are, he still believes in them. And I thought 'That's
Neville.' That heart, that courage, that belief showed what Neville
Longbottom was all about. And as an actor, it's a shame that we didn't
get to do that. I've never really had to do anything on that level
emotionally, so that would've been a great challenge.
Matt also looks forward to Deathly Hallows, as well as the soon-to-be-released Half-Blood Prince.
JP: You're filming or about to film 'Deathly Hallows,' and
Stuart Craig said the films have always been dark, but how do you feel
about the films' increasing darkness?
ML: There has been an element of darkness all the
way through. You have this evil element in Voldemort, a sort of
ultimate evil all the way through. But the previous films have always
had a sort of happy ending and they all develop friendship and love,
and it started to get — towards 5 and now 6 — where the happy endings
were not so easy. And especially here in the "Half-Blood Prince," it's
not a 'nice' story. It's very dramatic, very dark, and it's really got
this sense of foreboding throughout the film that just keeps getting
worse because Voldemort's getting away with it every year. Harry's not
saving the day anymore. In that respect, it's definitely getting
darker.
I will say one thing about "Half-Blood Prince," though. Though it
is much more sinister, there's a lovely balance this year with the
comedy as well that makes it more relatable.