Recap: Videos from HBP New York Premiere, plus New from Movies Ireland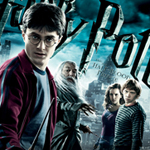 Jul 12, 2009
Given the flurry of news over the past few days, a recap now of some great video and photos coming out of the premieres for Harry Potter and the Half-Blood Prince.
First, as noted below, TLC has some HD video online today from the New York premiere, including here for download in our galleries, where the cast says hello to our watching audiences, as well as new comments from producer David Heyman on some possible inclusions on the Ultimate Collectors DVD, Dan Radcliffe on the isolation and soldier that Harry is in the upcoming Deathly Hallows and much more. Be sure to check out our extensive collection of quality photos from the New York premiere here.
Also, thanks to WB, we have some additional new interviews conducted on the red carpet in New York:
Steve Kloves
Warwick Davis
Freddie Stroma
Emma Watson
Dan Radcliffe
Rupert Grint
Bonnie Wright
Tom Felton
Producer David Barron
Finally in prep for the premiere on Monday, Movies Ireland has released their junket interviews, including
an excellent interview with Director David Yates discussing working with cinematographer Bruno Dubonnell, as well as this very funny interview with Dan Radcliffe on taking guitar lessons over the past year. Thanks Nimbus XL.