Bonnie Wright and Trio Talk with Teen Hollywood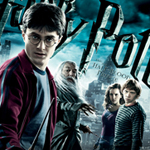 Jul 13, 2009
A pair of new interviews with Harry Potter actors Bonnie Wright (Ginny Weasley) and Dan Radcliffe (Harry Potter), Emma Watson (Rupert Grint), and Tom Felton are now online over on TeenHollywood.com. In the first interview, Miss Wright speaks to the development of her character in the Half-Blood Prince film, and of her character's developing relationship with Harry Potter in the sixth film. On this subject, the actress says:

"I definitely was looking forward to it when I read the book. It's
difficult because you never know how they're going to adapt it to
screenplay so you can't get too excited. But I remember when I read the
script I just got really excited. I think when the character appears
sort of gradually throughout the movie and not just at the beginning
and the end, you can work towards a development of your character and
that was something that was definitely the most exciting for me as an
actress to really be able to dig my teeth into a part that had more
substance and it was great working with [director] David Yates and Dan
when we were looking at this relationship and how it was going to be
built. Even if you weren't able to explore all these emotions when you
were filming, at least you made this foundation and it seemed there was
more backstory behind the characters."
Miss Wright then relates her thoughts in regards to the differences between herself and the character of Ginny. In regards to this, she is quoted as saying, "Ginny comes from this massive, really big family. I've only got one
brother and she's got what? Like six. Having a brother is a good
connection I can draw from in real life and just being a kid growing up
in school and going through the things teenagers do go through, you can
draw parallels." Then, goes on to say, "I don't think she's necessarily fearless but she's there for Harry and
there are moments when the Death Eaters attack the Burrows and she's
running through fire, through those reeds in order to save him and that
sort of fearlessness and bravery is probably something that I
definitely admire in her. I aspire to be like that."
The full Q&A interview with Bonnie Wright can be read right here.
Second, Dan Radcliffe, Emma Watson, Rupert Grint and Tom Felton join Bonnie Wright and sit down with the Teen Hollywood to discuss their roles in the upcoming sixth film. In this lengthy interview, which can be read right here, the actors also speak to the changes in their characters this time around. Mr. Radcliffe is quoted as saying this in regards to the character of Harry Potter:

"For me, the big change in Harry this year is his relationship with
Dumbledore. Previously, it's always been very much teacher and student
and this year it changes to being a general with his favorite
lieutenant. Harry becomes foot soldier in this movie and happy to be
so. Also, in all the other ones, you see Harry going 'yeah! We've got
to get Voldemort. We're gonna kill him' but he never really does
anything towards it. This year he's actually being pro-active and
planning and trying to actually do something towards the ultimate
destruction of Voldemort."
Mr. Radcliffe then speaks to the particular scene where he is under the influence of Felix Felicis and on Dumbledore's mission to get a memory from Professor Slughorn (Jim Broadbent). Of this scene, Radcliffe notes that he was able to enter into this altered state of mind by "[letting] the more manic side of myself that I suppress for twenty-three
hours of every day loose for a while on set and just became a kind of
uncontrollable, vaguely irritating but sort of amusing person that I
keep hidden."
The full Q&A with these actors can be found via this link.