Schedule for BBC Radio One Harry Potter Live from Set with Trio and More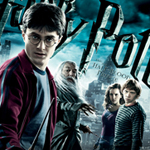 Jul 13, 2009
As a follow to what we reported earlier, BBC Radio One will be holding a special Harry Potter day on Wednesday, July 15th. Available to listen everywhere online via this link, the BBC has released the schedule for the day that will include new interviews with the Trio as well as a special live broadcast from the Harry Potter set in England. Here are the highlights:
6:30 The Chris Moyles Show: Interview with Dan Radcliffe. In an interview possibly conducted last week, Dom interviews Dan Radcliffe
10:00 Jo Whiley Show: "Emma Watson's Changing Track" Jo Whiley's off, so Sara Cox takes over, featuring Emma Watson's Changing Track.
13:00 Edith Bowman: LIVE from the set of Harry Potter, new interviews are expected with Trio and more
16:00 Scott Mills: "Hogwarts Occuring" featuring Rupert Grint this is described as 'Scott entertains the nation with brand new quiz Hogwarts Occurring" Set to reair at 18:00