AOL Streaming Soundtrack to Half-Blood Prince, Moviefone Interview with Dan Radcliffe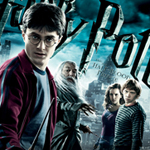 Jul 14, 2009
To help us prepare for the release tonight, AOL is now holding a listening party for the soundtrack of Harry Potter and the Half-Blood Prince by Nicholas Hooper which you can enjoy here at this link (Thanks Felipe!)
UPDATE: You can also listen to previews of the score via the official WB HBP website here.
Over on Moviefone, they have a new interview with Dan Radcliffe where he says that he spoke with J.K. Rowling and she said she was not doing any more Harry Potter. Quotage:

If 20 years from now J.K. Rowling revisits the 'Potter' kids as adult wizards, would you imagine doing the movie?


I
saw her the other day, and I said, "You're not writing any more
['Potter' books], are you?" And she said, "No," and I said, "OK, cool."
And then I said, "You know, if you did, I would have to think long and
hard." I think also I would only do it if Emma and Rupert would.
Honestly, after the seventh film, I don't think she should do anymore.
I think it would have to be something pretty good. But Jo Rowling's
such an intelligent person, she knows. She knows if she was ever going
to consider doing another, it would have to be bulletproof. It would
have to be an almost perfect book not to get slaughtered. So hopefully
she won't, but if she does, of course I would have to consider it,
because I have a loyalty to her and to the fans. But it certainly would
not be in an instant."
There is also another question of interest, where Dan weighs in on those who try to create a Harry Potter vs Lord of the Rings vs Twilight. Dan notes he hasnt seen the popular vampire movie, he states:

"It's very funny. It's very much like the 'Lord of the Rings' rivalry, in that it was a rivalry mainly built up by the media, for the media. I met Elijah Wood once, I met Peter Jackson, I met Orlando Bloom, and they're all really cool. Did we talk about the rivalry? Did we [ever]. Having Rob Pattinson
be in both films is quite funny. I've never even seen 'Twilight,' to be
perfectly honest with you, and it's actually really interesting to me.
Being such a central part of the 'Potter' thing, being so in the middle
of it all, I have no idea how the rest of the world sees the 'Potter'
franchise, which is why it's quite interesting for me to watch the
'Twilight' franchise explode globally and have some sense of how people
must view us.