IMAX 3D Releases List of Venues for Harry Potter and the Half-Blood Prince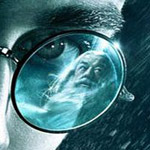 Jul 14, 2009
In a new press release, Warner Bros has announced that Harry Potter and the Half-Blood Prince: The 3D IMAX experience is the widest IMAX international release ever, opening in 62 theaters internationally. As stated before, three cities here in the US will see the film open in IMAX tomorrow, with more due to follow shortly. The piece also reminds us: "In IMAX(R) 3D theatres, the film will feature approximately 12 minutes
of the movie's explosive opening sequence exclusively in live-action
IMAX 3D, a special element fans last enjoyed in the final fight scene
in Harry Potter and the Order of the Phoenix in 2007." To see the entire list of International venues, click here.