Popular Mechanics on Special Effects Used in Half-Blood Prince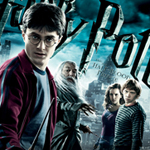 Jul 15, 2009
Popular Mechanics has a new article online today that gives some new insight regarding the special effects used for two scenes in Harry Potter and the Half-Blood Prince done by Double Negative. As seen in the many trailers and clips from the film, HBP features an attack on the Millennium Bridge in London, England to showcase the rampant actions of the Death Eaters, as well as the Inferi in the cave. While there are movie spoilers contained in the article, the piece does contain technical info on how the scenes were created with legendary VFX house ILM:
"Once modeled, the Inferi went
to a painter, who laid down the creatures' color and texture, while
another designer put a skeleton inside the Inferi model to make it
move. Next, animators began motion tests. Because Yates wanted to avoid
zombie cliches, ILM spent a lot of time researching the movement of the
Inferi. "It really came down to their expressions and movements to keep
them out of zombie land," Anderson says. Yates cast actors and filmed
their movements using motion-capture technology,
which was eventually combined with hand animation, to create the
Inferi's final movement. "Not having them groan and stick their arms
out gets you away from the zombie look," Anderson says. Animators used
an in-house software called Zeno to animate the Inferi crowds and the
flocking above and below the surface of the lake.

Creating the Inferi scene "was
extremely challenging work," Anderson says. It took six people 45 weeks
to create the Inferi; once they were created, the team needed 25 more
artists to complete the necessary shots. The final result? Two very
impressive minutes of screen time."

Related: The New York Daily News let us know about some cool pics they have of work done by ILM creating special effects for various blockbusters, including this of the Inferi for Half-Blood Prince, as well as Dobby in CoS.