Followup: Nicholas Hooper Confirms He Will Not Score Deathly Hallows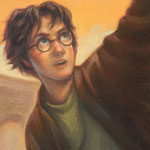 Jul 16, 2009
Several days ago we first told you Harry Potter producer David Heyman publicly stated the rumors were true and they were in talks with legendary composer John Williams about returning to score Harry Potter and the Deathly Hallows. Quotage: "We have talked to
John Williams and a lot of it will depend on his schedule for [Harry
Potter] seven part two. If we can make work , and that's a big if, for
his schedule and ours then yes." Today, Film Score Monthly let us know they have an interview with Nicholas Hooper on his decision to step down from the Harry Potter films and his hope that indeed John Williams may return to the post. Nicholas Hooper, who scored back to back Order of the Phoenix and Half-Blood Prince, tells the magazine the work was affecting his family life, saying "I actually decided I wouldn't [return]. It impinged on my life and my family too
much to do it again. We managed to cope with two of them, and I just
felt it was time to hand it on…" The full interview with Nicholas Hooper can be found in the new issue of the magazine.
Thanks so much Tim!