Heyman on Length of Battle of Hogwarts for Deathly Hallows: Probably Be 30 Minutes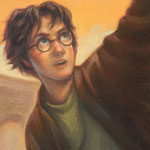 Jul 16, 2009
Harry Potter producer David Heyman has given a new interview to Collider.com where he discusses at length the upcoming Harry Potter and the Deathly Hallows. Among the many topics such as the forthcoming Ultimate Collectors DVD, info on why Scrimgeour was cut from Half-Blood Prince, we also learn that the scripts are both around 120 pages long, and notably some new (slight spoilers) about the highly anticipated end of DH Part Two, including the Battle of Hogwarts. Quotes of interest:

With the 2 parts that you're filming now, what is the longest part of the shoot? Like what scene are you guys planning on spending the most time on? HEYMAN: The final battle.

I'm a huge fan of the book. The ending of Book 7 is really climatic in so many ways. Is that going to be like a 20-minute part of the movie or a 30-minute part of the movie? Have you guys already started thinking about that? HEYMAN: Absolutely. I mean we've got a script version of it. I think it'll probably be 30 minutes, they get the Hogwarts fairly early on, but there's a lot of build up before the battle happens, you know? And there are 2 parts to the battle. There's the first part and then there's the post-death of Harry part, if you know what I mean.

I know exactly what you mean. HEYMAN: Yeah, so in a way there's a couple of different parts to that battle.

Well, it's almost like the ending of Book 7 and the ending of movie 2-part 2 is almost like what people have been waiting for all the movies to see, which is the big, big showdown. HEYMAN: It's funny, yes I think that's true and the showdown will be¦that poses its own challenges in terms of adaptation. Not only the expectation of that final showdown but also what I love about Jo's work is that's it's emotionally rooted. And in the book, actually, Harry doesn't do much fighting back. In fact, he's¦I'm not going to use the word but he has the "blank" beaten out of him. I just said well, there's more engagement in our version of the final battle.

I was going to ask you about that because that's one of the things, to me, is amazing about the ending of that book is that Harry accepts his fate without knowing what's going to happen. It can go either way, you know? And it's sort of he's¦ HEYMAN: That's true up until¦when he's reborn, Harry is aware that Voldemort is vulnerable and is a defeated man. And that's something that we're wrestling with and determining right now just so that it works in cinematic terms and not just on a¦yeah that it works cinematically."
Thanks so much Steve!