TV Watch Tonight: Discovering Real World of Harry Potter, JK Rowling, A Year in the Life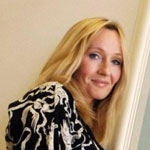 Jul 16, 2009
In case you missed our reminder post yesterday, tonight will see the J.K. Rowling: A Year in the Life documentary broadcast on ABC at 8:00pm (Eastern). As noted by the NY Daily News, this airing of the 2007 documentary " which was filmed by James Runcie, inserts voiceovers by Elizabeth
Vargas doesn't update the narrative, however, or tie it to the new
movie, so it often plays more like a slice of recent pop-culture
history than a news special." id="TixyyLink" style="border: medium none ; overflow: hidden; color: #000000; background-color: transparent; text-align: left; text-decoration: none;">
Perhaps of interest to fans might be this offering on the Travel Channel of a 2001 documentary called "Discovering te Real World of Harry Potter." Narrated by the delightful Hugh Laurie (House), this piece features some rare interview footage of J.K. Rowling and more as witnessed by this trailer on YouTube. Discovering the Real World of Harry Potter airs tonight on the cable channel at 10:00pm Eastern.