Dan Radcliffe In August Issue of Attitude Magazine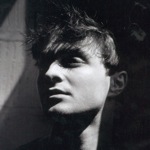 Jul 27, 2009
Actor Dan Radcliffe (Harry Potter) has given a very candid new interview to the UK gay magazine Attitude, which appears in the August issue of the magazine on newsstands now. The August issue of this magazine features a multi-page photo spread and interview with the actor, which can be seen right here in our Image Galleries courtesy of our Order Partner DanRadcliffe.com. The BBC has an article online highlighting parts of this interview, incliding Mr. Radcliffe's comments on his loathing of homophobia, as well as his liberal political leanings. On the subject of homophobia, the actor relates that, "I grew up around gay people entirely. I was the only child in my class
who had any experience of homosexuality or anything like that." In the full interview he goes on to say:

"My dad was an agent and represented Jonathan Harvery who wrote Beautiful Thing so I grew up knowing Jonathan and his partner and it was just never an issue. Then when you get to that age at school and someone calls you a poof, and you go, "What?" You go, "Hold on, why is this word being used like this?" It suddenly became really weird for me to have people around me who were homophobic. It was a very strange, weird thing. I've always been around gay people."
The interview continues with Mr. Radcliffe speaking on a number of subjects, including politics and getting out the youth vote. On this subject he says: "It's so important young people learn about politics and vote even if it's a protest vote to make a point. Not voting is not a protest." Dan Radcliffe wraps up his interview in Attitude, which a short discussion of his future after the Harry Potter films. In this section, the actor speaks further to the possibility of playing late photojournalist Dan Eldon in an upcoming project:

"I'm hopefully going to play Dan Eldon,the photojournalist who was stoned to death in Somalia. I've spoken with his mother and sister and met them. We need to make sure we get it right and do him real justice."
A caution to parents, as this interview does contain discussion of
subjects and language that may not be suitable for younger readers. The full interview and complete photo spread can be found over in our Image Galleries.
Many thanks to DanRadcliffe.com.