Half-Blood Prince Slips Domestically, Still Leads World Wide Box Office with 627 Million to Date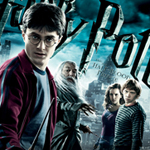 Jul 27, 2009
Media reports were quick to trumpet the news that Harry Potter and the Half-Blood Prince slipped to number two at domestic box office sales, with the new Disney film "G-Force" nabbing the top spot. Variety reports however that HBP continues to do remarkably well both domestic and notably on the international front as the industry magazine reports: "Half-Blood Prince" remained the worldwide leader, earning a magical
$84.4 million internationally for a total haul of $627.1 million.
That's the top pace for the "Potter" franchise. Domestic gross was an
estimated $30 million from 4,325 runs.
The LA Times also points out that while HBP "declined 61%. 2007's "Harry Potter and the Order of the Phoenix," which
also opened on a Wednesday in July, fell 57.8% on its second weekend. As
of Sunday, the total domestic gross for "Half-Blood Prince" was $221.8
million. Accounting for the 9% rise in ticket prices over the last two
years, that puts it about $5 million behind "Order of the Phoenix" at
the same point. The new movie does have one disadvantage,
however: It's playing at only four Imax locations, whereas "Order of
the Phoenix" was at 91. The large-size screens carry higher ticket
prices and tend to lose business at a slow pace." The newspaper also reminds us that this week, Half-Blood Prince will indeed be opening on 162 IMAX screens.
Finally the newspaper says that HBP "cost $250 million to produce and about $155 million to market
and distribute. Since studios keep about half of their films' ticket
sales, Warner Bros. is likely to break even on the theatrical run of
"Half-Blood Prince" and profit handsomely on the DVD and in other
markets."