Free Panini Half-Blood Prince Sticker Book in German Bild Newspaper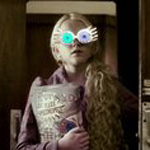 Jul 05, 2009
Readers in Germany will get a bit of a surprise today, as the newspaper contains a free Harry Potter and the Half-Blood Prince Panini sticker book. Thanks to our ace galleries staffer Erna, she was able to bring us these many clear scans of the entire book, as seen here. Along with these stickers, contained in the book are many photos from the film, including a plethora of cool Quidditch scenes with actor Rupert Grint, and newer ones of Julie Walters as Molly Weasley, Natalia Tena as Tonks, a lovely full page with a quill and actually all four House crests of Hogwarts and much more!
Also, there is a new feature on actor Daniel Radcliffe, scans seen here.
Thanks so much Erna!