Live HPA Dumbledore's Army Meeting Tonight On Ustream!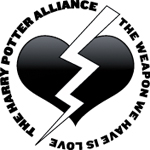 Jul 09, 2009
Attention Dumbledore's Army! There will be a live HPA meeting tonight at 8:30pm (Eastern) on Ustream. On the agenda tonight is the spirit of the late great Headmaster and the "What Would Dumbledore Do" campaign. Topics covered will be on the Dumbledore Twitter
Challenge, activities that you can do at
the movie theater, and continuing to comment on and
discuss Dumbledore's lessons in the Common
Room at the hpalliance.ning.com. Be sure to Twitter your questions to @thehpalliance. Hope to see you there!