August Issue of "The Quibbler" Now Online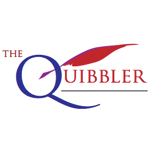 Aug 01, 2009
The latest issue of The Quibbler, Leaky's publication that contains "all the news you won't find anywhere else," has now been published online for your reading pleasure. Hitting online newsstands on July 31st, this issue marks the birthdays of Harry Potter and Neville Longbottom and contains a number of stories on the current state of the wizarding world. Along with the familiar Letters from Luna and Aberorth's Page Three Girl features, this issue also highlights a recent Quidditch Tournament and Wizard Convention in San Francisco, California, the Hogwarts Foreign Exchange Program, and a mind-opening look at Bee Animagi. This latest issue also features a Quibbler exclusive regarding the current state of the Ministry of Magic. All this and so much more is contained in the latest issue of the Quibbler, which can be viewed via PDF format right here, or downloaded in a zip file.
Those interested in contributing to future issues of The Quibbler can do so by emailing [email protected] You can also join in on The Quibbler discussion over on our Leaky Lounge forums, and check out all previously published issues right here.
Thanks, as always, go out to our most creative team behind The Quibbler: DorisTLC, Dragonsinger, Dreamteam, Evreka, Harry's Horntail, Iheartprofessorsnape, Janemarple9, Jcoconnor, Lirene, Rudius Hagrid, SeverineSnape, SnapesSister, wordsaremagic. This issue's guest contributors include Niamh McDaniel, Rizzy Greenwood, Alysaw, and Clare Fogarty.
Enjoy!