Official Cherrybomb Website Launched; Reviews from Screening in Los Angeles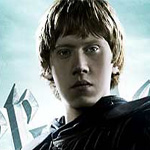 Sep 29, 2009
Order Partner RupertGrint.net is reporting that the official website for the film Cherrybomb, staring actor Rupert Grint (Ron Weasley), has been launched, featuring a number of new still photos from the upcoming film. The website, Cherrybomb the Movie, also contains the trailer, video interviews with Mr. Grint, a cast Q&A, actor bios, and much more (Caution to Parents: This is most certainly not a child friendly site, as the trailer contains scenes of drug usage, violence and sex.) High res photos from the website gallery can be found right here at RupertGrint.net via SS.
On a related note, our Order Partner also has multiple reports online from a recent screening of the film at the LA Irish Film Festival that took place over the weekend. Fan reports of the screening and the Q&A session that followed can be found via this link.
Thanks to our RupertGrint.net!