Report: LEGO to Relaunch Harry Potter Toys, Update on New Video Game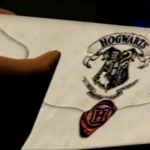 Sep 03, 2009
Some exciting news tonight as a new report is online regarding the much beloved Harry Potter LEGO line. Readers will recall that earlier this year we learned indeed there will be a brand new LEGO Harry Potter video game due out next spring. Arthur Parson of TT Games, makers of the video game with LEGO recently made an industry appearance where he spoke about the upcoming game, with the report saying:
"Arthur also said in response to another question that Lego are actually
turning some of the ideas that TT came up with into toys, and are
actually re-launching the Harry Potter range to coincide with the game
and what is in it."
As we saw in this adorable trailer (screencaps here in galleries) the new game is based on Harry Potter years 1-4, and this interview also says that TT Games "really wanted to make Lego more core to the experience this
time around, so being able to build just about anything you want out of
Lego bricks has been transferred into the game, especially Harry Potter
which is heavily physics based due to the magic involved."
Pre-orders for the new game are available here in our Cauldron Shop, with a reported release date of March 31, 2010. We are working to confirm the re-release of the wildly popular Harry Potter LEGOs and will update on this when we can, stay tuned!