David Yates: "Deathly Hallows" a "big opera, a great big epic, with huge battles"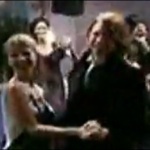 Jan 24, 2010
The March 2010 issue of Total Film Magazine appears to have a small report on the upcoming "Harry Potter and the Deathly Hallows" films which features a few new quotes from director David Yates, actress Emma Watson (Hermione Granger), and screenwriter Steve Kloves. A report on SS notes comments made by David Yates, who expands on earlier comments which described Part One of "Deathly Hallows" as "a road film," by saying that the film "[is] a refugee story about three kids cut off from everything they know and everybody they love, being pursued relentlessly by people who want to murder them." He goes on to describe the second part of the film as a "big opera, a great big epic, with huge battles."
The report continues, featuring a quote from Miss Watson who comments on a new "structure" for the film by saying: "The others have this structure. You know, we come into the Great Hall and there's the opening talk. And that's gone." The report concludes by relating comments made by screenwriter Steven Kloves, who says that the ultimate split of the film "allow[s] us to stretch a bit with the characters and give them the proper send-off."
The issue is said to be on newsstands now; if you come across a copy of the issue, please do email scans to staff@the-leaky-cauldron.org.