Actor Christian Coulson to Appear at Infinitus 2010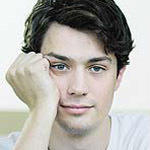 Mar 12, 2010
HPEF has announced today that actor Christian Coulson, who portrayed the character of Tom Riddle in the "Harry Potter and the Chamber of Secrets" film, will be appearing at the upcoming Harry Potter fan conference, Infinitus 2010, in Orlando, Florida. Taking part in many events over the weekend, the official website forum notes:

Christian will be at Infinitus throughout the weekend, including a Q&A session open to all Infinitus registrants on Saturday, July 17 (time TBA) and will join with Chris Rankin in hosting a dessert event on Saturday from 7:30 until 8:45 PM. Tickets can be purchased by anyone holding a full registration, a Merlin's Circle registration or a Saturday registration, and only 100 tickets are available! Enjoy a chocolate fountain and mounds of other sweets, plus coffee, tea and lemonade, while participating in a Q&A with, and enjoying table visits from, Chris and Christian. Tickets are $65 through April 1, and go up to $75 through June 30. If tickets are available at the door, they will cost $100 each.
In addition, Christian will be participating in many more events at Infinitus, including autograph and photograph sessions on Saturday; there will be no charge for autographs if you bring your own copy of Chamber of Secrets, and your pass to have your photo taken with Christian photographs will be available for purchase on-line for $30 through May 1, and for $40 at the door. More details will be announced in the near future.
The conference will take place July 15-18, 2010, at the The Loews Hotels at Universal Studios, Orlando. Complete information and links to register for Infinitus 2010 are available right here. If you register for the conference, please do note LEAKY or TLC in the "referral" section.