Winners of the March Skiving Snackbox Contest Announced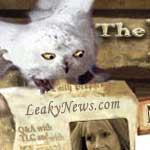 Apr 06, 2010
In March our Contest Team brought you their Skiving Snackbox Contest, which asked you to create an edible joke shop product to sell to Hogwarts students in order to get them out of lessons. The judges received many fantastic entries and have now picked the winners as follows:
First Place: NealieZealbie – Sickly Sticks
Second Place: BookNookKara – Aah-chews (a.k.a. Head-cold Hearts)
Third Place: Rachezee – Polka Pox
Honourable Mention: SiriusKingsley – Comatose Caramels
Honourable Mention: MalfoyDiva – Jolly Good Jelly Beans
You can find the winning entries on the Skiving Snackbox Contest page, at this link. The first place winner will receive a custom made wand donated
by Wizard Wood Wands and 200 MyLeaky points. Well done to the winners and everyone else who entered!