Haiti Auction Ending Tomorrow – and more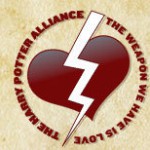 Jan 20, 2010
Tomorrow (or, rather, in 10 hours) the auction at the help_Haiti LiveJournal community will end. Artists and activists from all over fandom have contributed items, the proceeds from which will benefit aid to the earthquake survivors of Haiti. This auction includes many items from Leaky staffers including:
Several excellent items from our Crafty Witches including:
Also:

Hurry over to participate!
As a reminder all Jingle Spells orders this week, including track listings, are earmarked for Haiti relief; or you can simply donate! We have raised several hundred dollars so far.
this="" is="" not="" the="" end="" -="" it="" barely="" beginning="" of="" what="" hp="" community="" doing="" to="" aid="" victims="" in="" haiti="" so="" stay="" tuned="" for="" more="" details="" shortly!="">