Matt Lewis Appears on BBC's Celebrity Mastermind (Updated)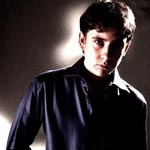 Jan 04, 2010
This evening in the UK, actor Matt Lewis (Neville Longbottom) made an appearance on the BBC One quiz show "Celebrity Masterminds" to play for the CAFOD charitable organization. This UK-based charity works to aid those suffering in poverty around the world by working with "poor and disadvantaged communities in the global South to overcome poverty and bring about sustainable development and well-being." The venerable UK quiz show featured Mr. Lewis along with actors Stewart Lee, John Thomson, and Sascha Kindred answering a number of questions on a particular subject. Mr. Lewis scored a total of 22 points answering questions about the UK band Oasis.
During the program, Matt Lewis spoke briefly on the subject of filming "Harry Potter and the Deathly Hallows," as well as the changes of his character for the final film. Quoteage:

John Humphrys: You're doomed to be known as Harry Potter's sidekick, are't you? I mean that's got to be the case.
Matt Lewis: I'm quite lucky really, in terms of my character is – well I'd like to think that he looks quite a bit different to me. I have to wear a fat suit in the films and my hair is much longer.
John: You do look a bit pudgier in the films, it must be said.
Matt: Well I've got rid of the fat suit in the film, I won't be wearing it this year."
John: Really? Why's that?
Matt: In the book he sort of becomes a bit of a resistance leader, he's leading Dumbledore's Army, so yeah, a bit of evolution throughout the series.
Readers in the UK are able to watch this episode "Celebrity Masterminds" on the BBC iPlayer via this link.
Update: Video of Mr. Lewis on the quiz show can now be viewed right here in our video galleries.
Many thanks to Jonathan and Nelly for mailing!