October Featured Crafter of the Month: Marian Hester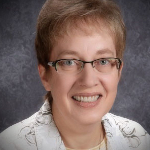 Oct 03, 2010
Our Crafty Witches and Wizard have chosen Marian Hester (a.k.a. freshislefibers) as the brand new Featured Crafter of the Month for the month of October. Marian was nominated
for her incredible pattern replication skills in the realm of Harry Potter Crafting.
Examples of Marian's fabulous work include Horcrux socks, a Hedwig Illusion Dishcloth and a Golden Snitch Hat.
The Crafty Witches have uploaded an interview with Marian Hester to their YouTube channel; you can watch the video below:
More crafts by Marian Hester can be found at this link and you can congratulate her here in Marian's thread at the Leaky Lounge.
Nominations are now open for November's Featured Crafter of the Month and will be accepted until 11:59pm EST on the 15th of November. If you would like to nominate a crafter to be featured next month, email [email protected] with the crafter's name, as well as links to their work. More information on the nomination process can be found here.