XFINITY TV to Show Exclusive, Never-Before-Seen "Deathly Hallows: Part 1" Content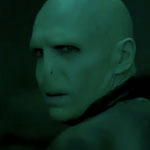 Nov 03, 2010
XFINITY TV will be airing six pieces of never-before-seen "Deathly Hallows: Part 1" content while showing the previous six movies. The official information on this is as follows:
XFINITY will be:
Premiering six exclusive pieces of content On Demand and online (exclusive to Comcast/XFINITY TV cable subscribers)
Airing all the Harry Potter films On Demand and on xfinityTV.com
For non-Comcast subscribers, xfinityTV.com will be hosting over a
hundred nostalgia pieces including special features, interviews with
the actors and J.K. Rowling, behind-the-scenes features, a historical
overview of the films and more here: www.fancast.com/specials/harry
As a special bonus, non-subscribers can even catch the exclusive footage by visiting the XFINITY Facebook Page' www.facebook.com/xfinity on November 10th to learn about a secret method for unlocking the
content, available only between the dates of November 11th-12th so don't
miss your chance! This content won't be around for long!