Wizard Currency Symbol Contest Winners Announced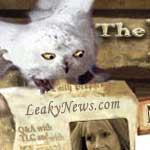 Nov 05, 2010
In October our Contest Team invited you to take part in their Wizard Currency Symbol Contest, which asked you to design and illustrate the three symbols that represent the three denominations of wizard's currency, the Galleon, the Sickle, and the Knut, and write a short description of the basis or history of the symbols. After receiving many great entries, the judges have now picked the winners as follows:
First Place: color="#a50000″>Arithmanceer
Second Place: color="#a50000″>MalfoyDiva
Third Place: color="#a50000″>Johanna
You can take a look at the entries by clicking on the winner's name. The first place winner will receive a handcrafted wand donated by color="#0066cc">Wizard Wood Wands (changes monthly) and 200 MyLeaky points. Second and third place will receive 150 and 100 MyLeaky points respectively. Well done to the winners and everyone else who entered!