Reports: Alexandre Desplat Returning to Score "Deathly Hallows: Part 2"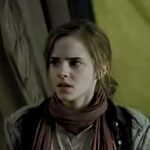 Nov 07, 2010
Reports have come online regarding the choice of composer for the second part of the "Harry Potter and the Deathly Hallows" film. Filmonic.com is spotted a curious note in the "Deathly Hallows" website which seems to reveal that Alexandre Desplat will stay on board for the second film, and compose the "Deathly Hallows: Part II" soundtrack. The site notes:
Warner Bros. has yet to officially announce the composer for Part 2, but the official Deathly Hallows website mentions on Desplat's bio page that he "next starts work on Harry Potter and the Deathly Hallows ' Part 2, the conclusion of the Harry Potter franchise."
While this is an interesting note indeed, we have yet to recieve official word on whether Mr. Desplat will compose "DH: II" from WB. Stay close to Leaky for the latest.
Thanks to MN for the heads up!