New Videos: Interviews with the Harry Potter Cast, Behind the Scenes Footage of "DH: Part 1," and Dan Radcliffe on The Simpsons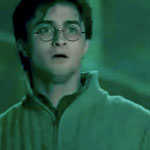 Nov 09, 2010
We have recently added many new videos featuring the Harry Potter actors in our Video Galleries, most of them, of course relating to the release of "Deathly Hallows: Part 1." There are many brief interviews with the cast of "Deathly Hallows: Part 1″ on different aspects of the movie:
Jason Isaacs (Lucius Malfoy) interview
Imelda Staunton (Dolores Umbridge) interview
Daniel Radcliffe (Harry Potter) interview
Bill Nighy (Rufus Scrimgeour) interview
Helena Bonham Carter (Bellatrix Lestrange) interview
Rupert Grint (Ron Weasley) interview
Tom Felton (Draco Malfoy) interview
David Yates (director) interview
Ralph Fiennes (Voldemort) interview
Rhys Ifans (Xenophilius Lovegood) interview
David Barron (producer) interview
Emma Watson (Hermione Granger) interview
David Heyman (producer) interview
Reelz Channel interviews Radcliffe, Grint, and Watson
In addition to the interviews we have some new behind the scenes footage of "Deathly Hallows: Part 1." There is a new behind the scenes featurette focusing on the characters in the movie which you can see here. We also have some B-Roll footage which has been divided into three parts and which you can see here and here and here. These four videos are obviously full of spoilers.
Also in the realm of behind the scenes, we have a video of Tom Felton looking over a lot of the props used in past Harry Potter films, and a video of Emma Watson getting her picture taken for UK Vogue magazine.
Finally, we have a video of Dan Radcliffe's appearance as Edmund the vampire on The Simpsons.
Enjoy!
Many, many, many thanks to Erna, Maria, and Chris!