Harry Potter LEGO Board Game, Construction Sets Due This Fall; Video Game Released in May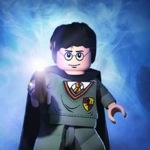 Feb 12, 2010
Warner Bros. has today issued a press release stating that an extended agreement with the LEGO Group will produce a series of brand new construction sets and a Hogwarts board game to be released this Fall in anticipation of the final two Harry Potter films. The press release notes:

Based on the compelling stories and characters of the Harry Potter films, the new line includes six construction sets derived from iconic scenes and locations, including the Hogwarts Castle, Hagrid's Hut, Hogwarts Express and Quidditch Match and leveraging building surprises of previously released LEGO® Harry Potter sets, some of which ranked among all-time LEGO best-sellers. Available in October, the sets feature new and newly decorated minifigures, like Bellatrix Lestrange and Luna Lovegood.
Additionally, as the LEGO brand rolls into the board game category for the first time in 2010, it brings the Harry Potter property with it in a premium, constructible board game called Hogwarts, launching in August. Players build and then move throughout the iconic castle to be the first to collect various objects to win the game ' but even the most skilled players can be foiled by an ability to move classrooms around the board.
Karen McTier, an Executive Vice President at WB is quoted as saying, "We have enjoyed a longstanding, successful partnership with The LEGO Group around Harry Potter and we are delighted to continue this relationship as we approach the release of the seventh film. ans of the franchise will be excited to discover the wonderfully original LEGO products inspired by the beloved stories and characters."
The press release goes on to confirm that the upcoming Harry Potter LEGO video game will be released this May. Jill Wilfert, vice president, global licensing for LEGO Group, adds:

"The world of Harry Potter has inspired some of our most successful products and we are thrilled to continue creating imaginative play opportunities for fans everywhere. The magical stories brought to life in the films give us the potential for an incredible array of offerings, the best of which are represented in our upcoming lines."