Photos from Swinley Forest Filming of Deathly Hallows Online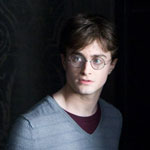 Feb 12, 2010
As readers will recall, filming for "Harry Potter and the Deathly Hallows" is gearing up to take place in the Swinley Forest area of Berkshire, England. A few new photos from the site are now online care of Oclumencia, and can be viewed via this link. What appears to be a stonework structure leading into the forest alongside large plywood panel backdrops has been constructed in the forest.
An observant Leaky reader from the area let us know that the location of the filming has taken up an entire hillside of the forest, and includes "lots of scaffolding big sheets of wood forming a wall and some high scaffold towers." Filming is suspected to run through mid-March.
If any readers from the area are able to scope out more information, please do send info to staff@leakynews.com.