"Deathly Hallows" Split Rumors: Malfoy Manor Sequence to be in Part Two?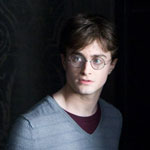 Feb 24, 2010
As a follow up to our report earlier today, actress Helena Bonham Carter has given further detail about her turn as Hermione Granger playing Bellatrix Lestrage in the "Harry Potter and the Deathly Hallows" films. A new interview from MTV has appeared online in which the actress comments on the placement of the Malfoy Manor sequence in the final films, relating that her appearance comes in Part Two. MTV reports:

The scene itself falls near the middle of the "Deathly Hallows" novel " but Bonham Carter's next statement might shed some important light on where the books will be split, a point on which the "Potter" crew have been elusive.
"I can't remember where they are going to cut," she explained, then remembered. "Yeah, [the scene is] definitely in the second one, because all of my stuff is in the second one. So you won't see me until 2011."
The report continues with additional quotes from Ms. Bonham Carter about her experience playing Hermione acting as Bellatrix during the Gringotts Break In sequence, as well as the reasoning behind this decision. Quoteage:

After J.K. Rowling wrote the scene in the final "Potter" book, the film series' producers were faced with a difficult question: Was it preferable to use makeup and CGI to make Watson look like Bonham Carter, or have the older actress act like the younger?
"Rather than put Emma Watson in a helluva load of make-up they just said, 'Now you go act like Hermione,' " Bonham Carter said of their decision. "That was fun, because I always wanted to be Hermione. "It was great fun," she said of the scene. "[I was] looking at Dan [Radcliffe] and Rupert [Grint] and they were treating me as if I was 17."
A clip of the interview is available to watch here. To date, no official word has been released regarding where exactly the two "Deathly Hallows" films will be split.