Happy Birthday Edward!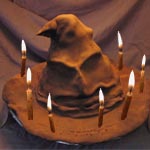 Mar 01, 2010
Posted by Melissa Anelli
We're late on this one, guys, but we hope you'll join in all the same: Yesterday was our newest Senior Site Editor's birthday. Edward Drogos has been a diligent and made-of-awesome news poster here for years, and has recently joined the senior staff with an unbelievable amount of grace, vision and capability. We're lucky to have him and so we wish him a VERY HAPPY if VERY LATE day!