Skiving Snackbox Contest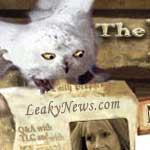 Mar 01, 2010
Our Contest Team have just announced their newest contest for the month of March, the Skiving Snackbox Contest. To enter this month's contest, create an edible product to sell in a joke shop to Hogwarts students so that they can get out of class. The product should be small enough to carry in a pocket. Please note that variations on existing Weasleys' Wizard Wheezes products are not allowed. All submissions must be e-mailed to [email protected] by 11:59 pm (EST) on the 31st of March, with "Skiving Snackbox" in the subject line of the e-mail. Anyone 13 years of age and over who is not involved in the judging process is welcome to enter and please bear in mind that all entries must meet the PG-13 rating.
The first place winner will receive a custom made wand donated by Wizard Wood Wands and 200 MyLeaky points. More information, including the full rules of the Skiving Snackbox Contest and an example entry, can be found via this link. You can also find further discussion of all of our contests in the Contest Corner Forum at the Leaky Lounge.
Best of luck to everyone!