St. Patrick's Day Edition of The Quibbler Now Online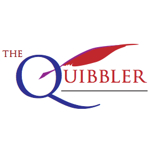 Mar 17, 2010
As it's St. Patrick's Day today, the brand new March issue of The Quibbler is aptly themed and now available for download. The Quibbler is The Leaky Cauldron's monthly publication for "news that no-one else will
publish" and March's edition covers a Dark plot to interfere with Earth's weather systems, bewitched footwear, the dangers of mixing politics and food, as well as another of Aberforth's page three girls, games and puzzles, a new batch "Dear Luna" letters and plenty more. You can download a PDF version of The Quibbler right here or find the zipped file version at this link. You can also have a read of past Quibblers right here.
If you are interested in contributing to future issues of The Quibbler, the guidelines and instructions for submissions can be found via this link.
As always, many thanks to the creative team behind The Quibbler
made up of DorisTLC, Dreamteam, Evreka, Harry's Horntail,
Iheartprofessorsnape, Janemarple9, Lirene, paint it Black, Rudius
Hagrid, SeverineSnape, Snapes-Sister, wordsaremagic and this issue's
guest contributors, Clare Fogarty, Tiephaine Thompson and NataliaV.isme.
Happy reading!