J. K. Rowling to Read at Annual White House Easter Egg Roll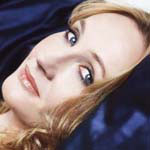 Apr 02, 2010
Harry Potter author J. K. Rowling will be reading a selection from her Harry Potter and the Sorcerer's Stone novel as part of the Annual White House Easter Egg Roll, reports the official Scholastic On Our Minds blog. The author will be reading "at two separate times (1:30pm to 1:45pm ET and again at 2:00pm to 2:15pm ET) on Monday" as part of the event. Streaming coverage of the Roll will be available via whitehouse.gov when it takes place starting at 7:45am EST on Monday, April 5th. The event, the largest public event held in Washington DC each year, is set to host 30,000 from each of the fifty states. Additionally, Scholastic asks "What passage from Harry Potter and the Sorcerer's Stone would you like to see Rowling read?" and offers the opportunity to give you opinion in comments here.
The New York Times says the following regarding the event:

First Lady Michelle Obama is bringing her campaign against childhood obesity to the annual White House Easter Egg Roll.
Besides rolling eggs with spoons, children will get a dose of activities to promote healthy living and exercise, including a sports zone and a dance center set up on the South Lawn. White House chefs will be on hand to talk about eating well.
In addition to J. K. Rowling, such other guests as Olympic speed skater Apolo Ohno and the cast of the hit FOX television show Glee will also be in attendance.