LEGO Harry Potter Q&A: Hogwarts Is "A Massive Explorable Environment"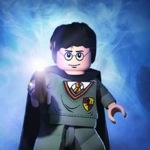 Apr 07, 2010
PlayStation Blog has a brand new interview with Traveller's Tales' Jonathan Smith, the Head of Production at the independent games developer behind the LEGO Harry Potter: Years 1 – 4 video game. Smith stressed how magic can be used to "create a new kind of LEGO gameplay, with characters that learn new spells over a long period of time…always progressing." Continuing in the vein of game progression, Smith also spoke about unlocking different parts of Hogwarts with each new spell:
[Y]ou'll find more and more of Hogwarts accessible to you as a player, switching between different characters, until it becomes a really huge, immersive, explorable, open environment " to which you'll return between story events to discover more secrets and learn more things.
The interview also covered the reasons behind the choice to focus on the first four books for "a really substantial adventure," Traveller's Tales' creative freedom on the project and the support for LEGO's unique take on Harry Potter. Smith declared that it is "a big game compared to other LEGO games," additionally commenting that the PSP game has a greater focus on adventure and questing than the PlayStation 3 game, which has a greater focus on action.
You can read the full interview at this link. As we told you last week, the LEGO Harry Potter: Years 1 – 4 game will now be released in June 2010.