MTV Discusses "What's Worked Best" in the Harry Potter Movies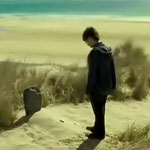 Jun 14, 2010
As readers will recall, the filming of "Deathly Hallows" wrapped two days ago, inspiring sadness in a few of the actors who worked on the films. Today, MTV commented on what they believe the best elements of the six movies that have already been released are, as well as the moments they think will resonate most in "Deathly Hallows: Part 1″ and "Deathly Hallows: Part 2." For "Goblet of Fire" MTV discusses Voldemort:
"Voldemort had made several appearances in a variety of forms in 'Harry
Potter' in the first three films, but it wasn't until 'Goblet
of Fire' that he actually regained a corporeal form (and killed off Robert
Pattinson as Cedric Diggory, in the process!). The perfect casting
of Ralph Fiennes,
the intimidating character design and the actor's chill-inducing use of
the Avada Kedavra curse made Voldemort a villain worth hating."
You can read about the other seven movies here.