Dan Radcliffe Discusses Last Days of Filming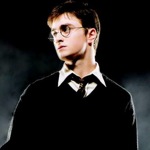 Jun 18, 2010
As readers may recall, filming for "Deathly Hallows" wrapped last week and since then a few of the Harry Potter actors have been discussing their feelings about the film series coming to a close. A new article details Daniel Radcliffe's (Harry Potter) feelings about completing the movies, as well as having been connected to the Harry Potter franchise for nearly ten years:
"I … we … were very emotional. I'm not a particularly overly
emotional kind of person. And so, I didn't really expect it to be … to
cry … as much as I did. But I was absolutely devastated at the
moment, because I just thought, ˜Well, what am I gonna do now?' You
know? I don't know what my day-to-day life is without Harry Potter'
Radcliffe said. "I've got to sort of find that out."
…
In the meantime, he hopes to have a reminder of his Potter days. "I'm
going back (to the ˜Potter' set) for two " literally two " days, and
I'm going to get the glasses. Gotta get the glasses' he said of the
iconic specs Harry wore during his days at Hogwarts School of Witchcraft
and Wizardry.
Radcliffe is certain to have a long acting future before him. But
will that future include a day where he ceases to wake up without a
little bit of Harry Potter inside?
"No. Not at all' he said. "Every opportunity I get from now until
the rest of my life is derived from the fact that when I was 10 years
old, I got cast as Harry Potter. And I will be forever grateful and very
proud to be associated with it."
You can read more here.