Signed Harry Potter Books Charity Auction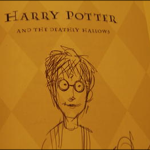 Jun 19, 2010
There is currently a charity auction underway on eBay, which is auctioning off several Harry Potter books, all of which signed by J. K. Rowling and some that include an illustration from Mary GrandPre. This charity auction is being run by a young man from Florida, who, as readers may recall has used the auctioning of signed Harry Potter books for the benefit of charity in the past. The press release for the charity auction is as follows:
Teens Auction
Rare,
One-Off Harry Potter Books for Charity When Potter Park Opens

SARASOTA, FL , June 17, 2010 '
When the Wizarding World
of Harry Potter opens at Universal Orlando on Friday, June 18, 2010, three high school

seniors will be spreading some of the magic in their
community by
auctioning off four unique Harry Potter fan
packages on eBay to benefit
a charity, Project Bangladesh . Project Bangladesh is
the brainchild of Laurabeth Goldsmith, 18, who was recognized by her
community as Student Volunteer of the Year, the highest honor that
community-conscious
students can receive. The charity's mission is to build a
school, a library, and a computer
lab for needy children in Bangladesh . Although

the construction of the school is nearly complete, the Harry Potter
auction
will raise funds for the library and the computer lab. The
auction
packages will consist of four signed Harry Potter books donated by
Shelby Hill, 18, who acquired them when she won a contest to meet J.K.
Rowling back in 2000. Three of the books will also include
a unique Harry
Potter
sketch by illustrator Mary GrandPre. Altogether,
the books are valued at around $15,000, most notably due to a rare Harry Potter
and
the
Sorcerer's Stone Collector's Edition (First
Edition), a
gift
which was given to
Shelby by Rowling herself when they met. The auction
will be conducted with the help of Daniel Ortiz, 18, who has had
experience auctioning a Harry Potter book in the past to the tune of
$5,413 for a couple of his favorite charities.

For
more information about the charity and the people involved, go
to:

ede24386684f0c0a8="missioneducation.webs.com" style="display: inline; cursor: pointer; padding-right: 16px; width: 16px; height: 16px;">

Each of the four
Harry
Potter books will come with a handcrafted wand donated by Merlin's Realm
(www.merlinsrealm.com)
in Manitou
Springs, Colorado.
Pictures of the books up for auction are available in our Image Galleries. You can bid on the books here and here and here and here.