Report: Dan Radcliffe Attached to Remake of "All Quiet on the Western Front"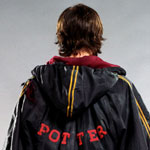 Jun 22, 2010
There is a report online this evening from Variety, which notes that Harry Potter actor Dan Radcliffe, has been attatched to the remake of the war-time film, "All Quiet on the Western Front." The paper is reporting that Mr. Radcliffe will be playing the lead role of Paul Baumer in the film, which garnered the Best Picture statue in 1930 at the Academy Awards. The report continues:

Producing duo Ian Stokell and Lesley Paterson wrote the script and will produce through their Sliding Down Rainbows Entertainment production shingle.
Says Stokell, "Daniel brings a vulnerability and innocence to Paul. When we realized how much he loved the script we were really excited because we know he can tap into the delicate balance between intensity and believability that is critical for this demanding role."
Production on "All Quiet on the Western Front" is slated to being in the spring of 2012.
While this is indeed exciting news, Leaky is working to confirm the story with reps for Mr. Radcliffe and will bring you more info when we have it.