LEGO Harry Potter: Years 1 – 4 Demo for xBox 360 Due June 7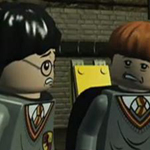 Jun 03, 2010
WB and TT Games announced this morning that a demo version of the forthcoming LEGO Harry Potter: Years 1 – 4 video game will be available on the xBox 360 and entertainment system from Microsoft on June 7. The press release posted on Planetxbox360.com reports, in part:

The demo will also be available for PlayStation®3 computer entertainment system and Windows PC in late June. The full game will hit store shelves on June 25th in the UK.
Consumers will be able to download the demo from Xbox LIVE® Marketplace for the Xbox 360® video game and entertainment system from Microsoft and PlayStation®Network for the PlayStation 3."
The demo will be available right here starting this Monday from the official xBox website. The video game is expected to be released in the States at the end of the month.