Dan Radcliffe to Appear on Stephen Fry's "QI" This Christmas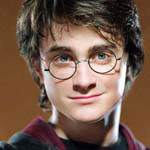 Jun 04, 2010
Actor Dan Radcliffe (Harry Potter) will be guest on the popular UK quiz show, QI, this Christmas, according to a recent tweet made by the "Quite Interesting" host, Stephen Fry. The BBC One program, brings on three guests each week to win points for coming up with the most interesting responses to scholarly questions on all subjects. Mr. Fry's tweet appears to be in regards to the just completed filming of the Christmas special of QI. The tweet reads:

Our special surprise guest on QI tonight was the sweet, charming and adorable Daniel Radcliffe. He entirely rocked.
While no air date has yet been announced for this appearance, please do keep close to TLC for all the latest. Readers will also recall that Stephen Fry narrates the UK editions of the Harry Potter audiobooks.
Many thanks to DanRadcliffe.com for the heads up!