July 2010 Save Galleons! Contest Announced, June 2010 Craft Along Extended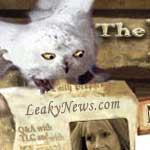 Jul 01, 2010
As today is the 1st of July, the Crafty Witches and Wizard have a brand new contest to announce: Save Galleons! Why buy it when you can craft it? The contest's aim is to gather tutorials to help crafters make what they would want to buy at the recently opened Wizarding World of Harry Potter theme park attraction. Submitted crafts must not be an exact replica of anything that can already found on Leaky Crafts and entries must also include a video or written tutorial for the submitted craft.
More information, including full rules and more guidelines for tutorials, can be found here on the contest page and a full contest description can be found at the Leaky Lounge, at this link. You can also take part in forum discussions about the contest in the Lounge right here. Please submit entries to [email protected] no later than 11:59pm EST on the 31st of July, 2010. The Crafty Witches will award the 1st, 2nd and 3rd place winners with 50, 25 and 10 MyLeaky points respectively.
On a related note, the Crafty Witches have chosen to extend deadline for the June 2010 Craft Along until the end of July. You may remember that the task was to make something you'll want to bring with you to the Wizarding World of Harry Potter. Find more information on the June 2010 Craft Along page at this link and you can sign up to take part right here in the Leaky Lounge.
Happy crafting!