Matt Lewis Helps to Launch Cancer Diagnosing Equipment in Leeds Hospital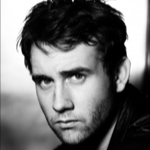 Jul 03, 2010
Matthew Lewis (Neville Longbottom) helped to unveil new medical equipment aimed at fighting cancer at St James's Hospital in Leeds:
The new £3.5m scanning suite was launched by Horsforth-born Matthew
Lewis, who plays Neville Longbottom in the Harry Potter films, at St
James's Hospital.
The PET CT Centre, the largest of its kind in the north, houses a new
research scanner and diagnostic imaging scanner to replace the mobile
unit at Seacroft Hospital.
The scanner takes images of the
structures of the body and can help diagnose cancer and even show
whether a lump is cancerous.
Matthew said: "I don't think there
is anyone in the country that knows anyone who hasn't been affected by
cancer.
"This great city is on the front line of that war."
Lewis also goes on to discuss his feelings on completing "Deathly Hallows" as well as his feelings on Neville:
"It's not sunk in yet and I don't think it will until the last film is
out in July 2011. It has been great.
"I played a character I
thought was brilliant to begin with and it was good to play an endearing
person that people really relate to ' I related to him when I read the
books.
"It has been more of a challenge each year to bring a
little bit more as Neville's character grows.
"He has become a
reckless resistance leader with no concerns for his own safety. He wants
to do the right thing."
You can read more here.