Durham University to Offer Harry Potter Course Next Year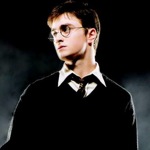 Aug 18, 2010
BBC News is reporting that Durham University will be offering a course based around Harry Potter, entitled "Harry Potter and the Age of Illusion," starting next year:
The Durham University module uses the works of JK Rowling to examine prejudice, citizenship and bullying in modern society.
…
A university spokesman said: "This module places the Harry Potter novels in their wider social and cultural context.
"A number of themes will be explored, including the world of rituals,
prejudice and intolerance in the classroom, bullying, friendship and
solidarity and the ideals of and good citizenship."
You can read more here. Thanks to rotfang07 and MuggleQueen for the tip!