Filming of Radcliffe's "Woman in Black" to Begin 26 September at Pinewood Studios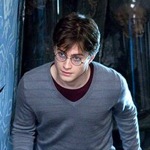 Sep 08, 2010
More news has come via our Order Partner DanRadcliffe.com about the filming of Dan Radcliffe's (Harry Potter) next big project, "The Woman in Black". Production company Hammer Films confirmed on Twitter that filming is to commence on the 26th of September at Pinewood Studios.
Additionally, Radcliffe spoke briefly to Total Film about working with his new director James Watkins. [Spoiler alert! The article finishes with an image of Radcliffe as Harry from the upcoming "Harry Potter and the Deathly Hallows"] Quotage:

"We were doing auditions for my son yesterday which was bizarre' the actor exclusively tells Total Film. "But it's very exciting and James Watkins is fantastic. He might kill me for telling you this, but he's actually started working with an acting coach to give him a better idea of how to approach stuff with actors.
"Which is a brilliant thing ' I don't know of any other directors doing that. He's inspired and we're uncannily on the same page about the film. We met and we agreed that this film is not a scary movie but a film about loss and family and grief."
"The Woman in Black" is an adaptation of a 1983 novel by Susan Hill of the same name. The screenplay is by Jane Goldman ("Kick Ass") and the film will be directed by James Watkins ("Eden Lake").
Thanks again to DanRadcliffe.com!
Update: Hammer Films have confirmed to Deadline that they have "now decided not to shoot the film in 3D as first announced". Deadline also reveals that Ciarán Hinds (Aberforth Dumbledore) has been cast as "a local landowner who counsels [Radcliffe's character, Arthur Kipps] as he investigates this Victorian mystery." British actress Janet McTeer – who starred opposite Brendan Gleeson (Alastor Moody) in the HBO film "Into the Storm" about Winston Churchill – has also been cast.