"Deathly Hallows: Part 1″ and Potter Actresses Nominated at Saturn and Empire Awards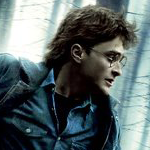 Feb 25, 2011
"Harry Potter and the Deathly Hallows: Part 1″ has been nominated for five Saturn Awards by the Academy of Science Fiction, Fantasy, and Horror Films.
The film has been nominated in the following categories:
Best Fantasy Film
Best Director
Best Costume
Best Make-Up
Best Special Effects
The winners will be announced at a ceremony in June in Burbank, California.
Additionally, actress Emma Watson has received a Best Actress nomination for her role as Hermione Granger at the Empire Awards. Bellatrix Lestrange actress Helena Bonham Carter has also been nominated in the same category for her portrayal of the Queen Mother in "The King's Speech."
"Deathly Hallows: Part 1″ is also nominated under the Best Sci-Fi/Fantasy category. Fans can place their vote via Empire's site here. The Empire Awards will be given out on March 27 in London.