Winners of the New Magical Creature Contest Announced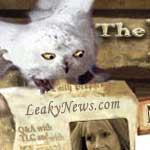 Mar 09, 2011
In February our Contest Team invited you to take part in their New Magical Creature Contest,
which asked you to provide a description of 100 words
or less of two likely creatures Hagrid has paired and what they have
produced. After receiving many great entries,
the judges have now picked the winners as follows:

First Place: WeenyOwl

(excerpt from Headmistress McGonagall's private journal)

I fear Horace's pursuit of rare potions ingredients is luring Hagrid back to his old hybridizing experiments. Their recent mead-fueled debate on the magical properties of pufferfish eyes and the correct pronunciation of ˜bowtruckle' may explain the Lake's proliferation of hitherto-unknown wooden fish. When disturbed, these creatures, which Hagrid calls Bowless Rafterfish, swell up until they resemble log rafts. On hot days, students use them as floats and diving platforms ' until they suddenly revert to their original form, occasioning much hilarity. At first I worried about potential drownings, but the Giant Squid faithfully retrieves all who drift too far out.
Second Place: Sluggish Memory
Third Place: odgensnut
Honourable Mention: B.L. Gooby
Honourable Mention: halfbloodprincess219
Read the winning entries at this link. The first place winner will receive a handcrafted wand donated by Wizard Wood Wands (design changes each month) and 200 MyLeaky points.
Congratulations to everyone who won!