Fun Friday: House Color Clarifications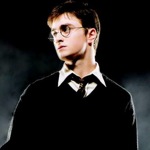 Mar 18, 2011
Debates continue regarding the correct school colors in the books verses the films. For this Friday, we look to a cartoon from spelljinxcursehexcharm for more understanding. Enjoy below:

Thanks to Naomi C for the link!
This is the latest installment of Fun Fridays where we will highlight a new, cool, funny, or interesting thing created created by the Harry Potter fan community. This could be anything from a funny spoof on YouTube, a particulary clever cartoon, or something awesome created by our community. If you come across something that fits that description, email us at [email protected] and it may end up on a Fun Friday soon!
Enjoy!